Prepaid card "Kyash" that can be used with FaveConnect
Kyash can be used to pay for "Yoshitaka Amano OFFICIAL WEBSITE".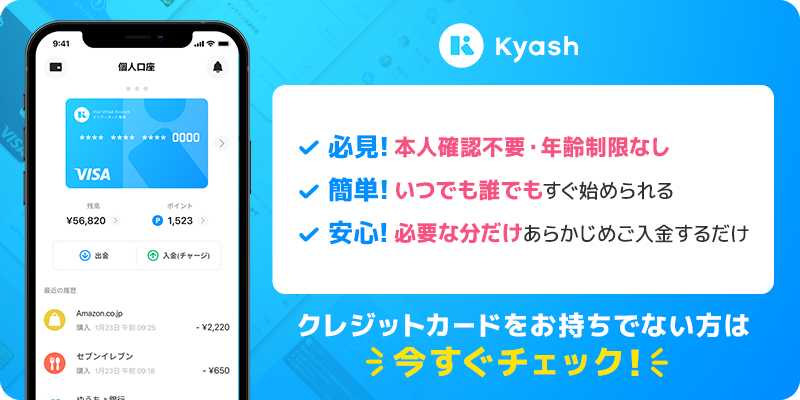 ▼Click here to download Kyash!
What is a prepaid card?
A prepaid card is a prepaid card that can be used repeatedly by depositing money in advance.
Kyash prepaid cards can be used at Visa affiliated stores such as convenience stores, drug stores, and online shopping.
Yoshitaka Amano OFFICIAL WEBSITE registration procedure with prepaid card
■ When registering as a new member
Registration Please proceed with the procedure according to the instructions from , and when the payment information registration screen appears, you can use it in the same procedure as normal credit card information registration.
■ If you are a registered customer and want to change the payment method
1. Membership plan / payment information open.
2. Press the change payment method button and enter the card information issued by Kyash.
3. Press the "Change" button at the bottom of the screen to complete.
Precautions
Notes on the application "Kyash"Official Website.
*Inquiries about Kyash cannot be answered by support on this site.Please check with the issuer.