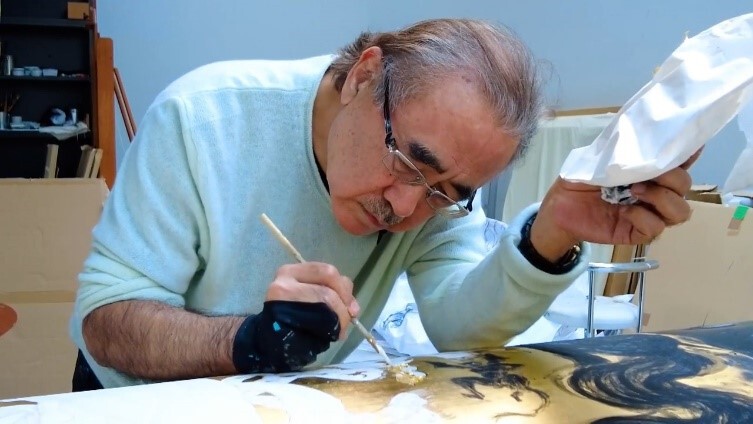 Painter Yoshitaka Amano Challenges the Dragon in the Sky
Yoshitaka Amano is a painter who is active in various genres such as anime, fantasy, and art works.
Yoshitaka Amano's art exhibition "Golden World" was held in November 2022 at Myoshinji, the head temple of the Myoshinji school of the Rinzai sect in Kyoto.
The main attraction of the exhibition is the ``Golden Zushi'', a giant XNUMXm long column with numerous gods depicted by Yoshitaka Amano, in the temple hall, which is gazing at a ``dragon staring in all directions'', which was painted in the Edo period.This timeless and grand collaboration created a great response both domestically and internationally.

The camera follows Yoshitaka Amano as he takes on a major project, pouring his soul into each stroke and drawing with care.
■ Broadcast overview
Program name: Painter Yoshitaka Amano Challenges the Dragon in the Sky
Broadcast date and time: Thursday, September 9th from 28:23 to 23:30
Broadcasting station: BS Nippon Television
Cast: Yoshitaka Amano
Narration: Mizune Hayase
Program HP:https://www.bs4.jp/goldenworld/