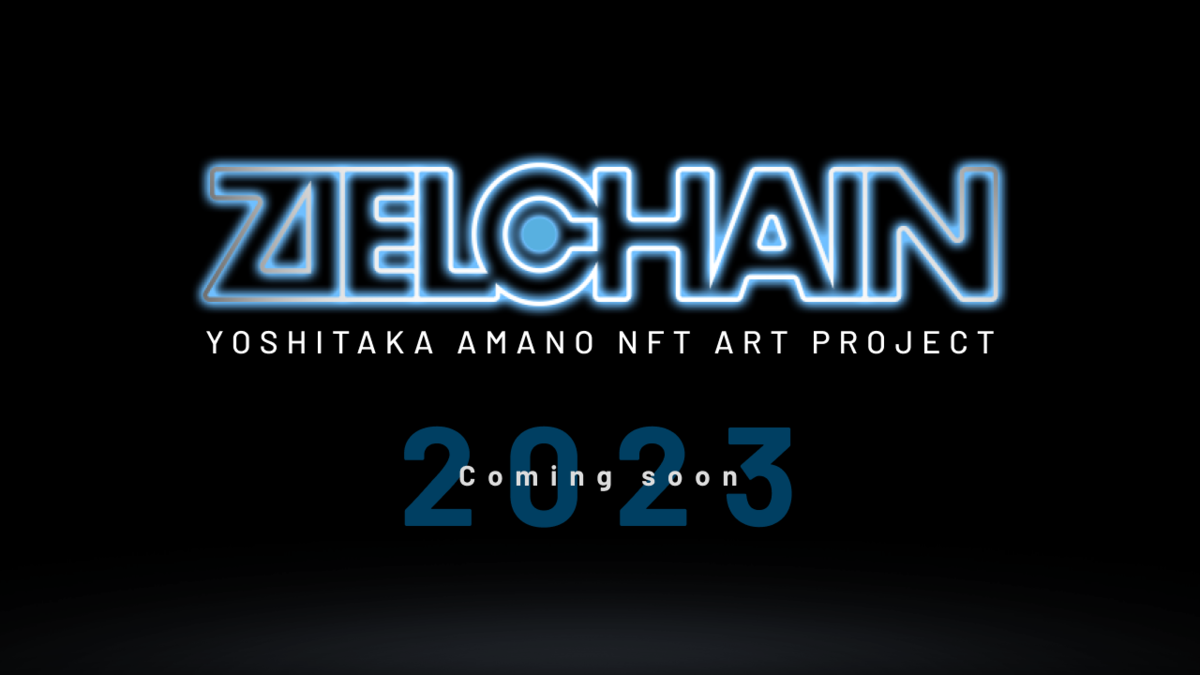 Yoshitaka Amano NFT ART project started!
As part of Yoshitaka Amano's 70th anniversary art project, we have released a teaser site for Yoshitaka Amano's NFT ART project "ZIELCHAIN".
In the new field of NFT, the "digital" world drawn by Yoshitaka Amano is converted into content.
We will deliver such a valuable experience that you can co-create a story with the community and create it together.
The latest information will be posted on the above teaser site, so please check it out!